Watch Latest Episode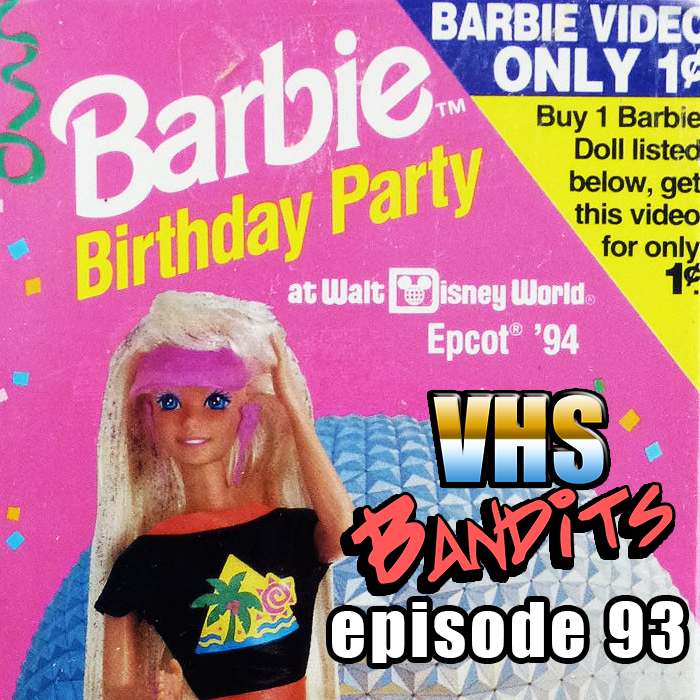 Ep 93 "Barbie Birthday Party at Walk Disney World Epcot '94″
It's Barbie's birthday and the VHS Bandits are invited! All we need to do is purchase a Barbie doll at Toys R Us in 1994, throw in an extra penny for the VHS tape, book a trip to Orlando Florida, pay for a hotel, get tickets to Disney World and voila: party time! We're joined by two special guests this episode Gina, A.K.A. Mrs. Train, and Kamarra Cole. Join us in watching two coked-up 9 year old girls wander around Disney World unsupervised preparing for the party of a lifetime. They run into calligraphy slaves, mounds of spaghetti, and a load of other adult strangers. Happy Birthday, Barbie!
Join our brand new Patreon for extra episodes and VHS goodness! Patreon.com/VHSbandits
Don't forget to rate and review us on iTunes.
Follow us on Instagram @VHSbandits @TopherHansson
Follow us on Twitter @TheVHSbandits
And email us at TheVHSbandits@gmail.com
 Watch the VHS here: https://www.youtube.com/watch?v=Uo28D8R9hIs