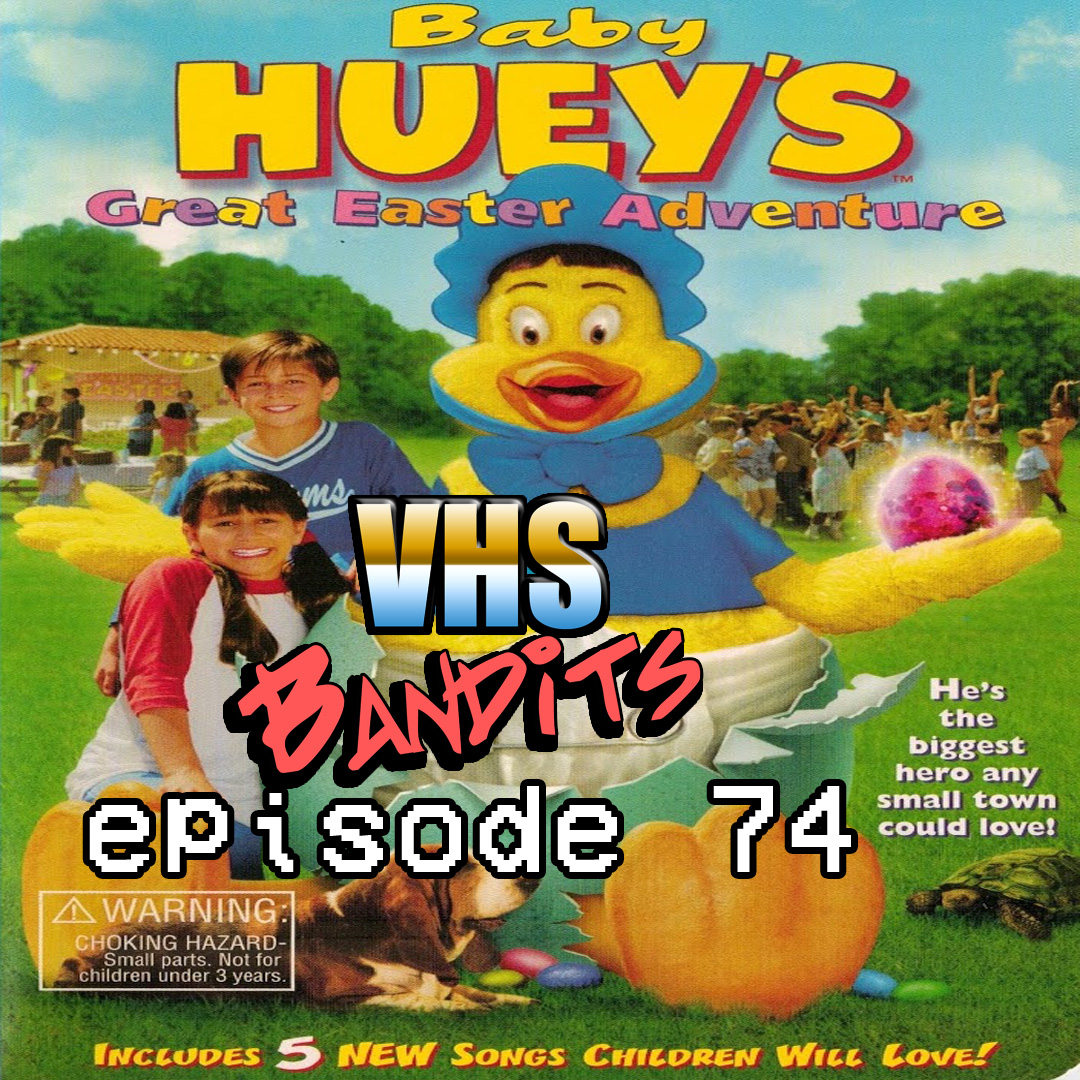 Finding an Easter special on VHS can be like an egg hunt...but boy did we find the golden (or rotten) egg!
The beloved beer gut buffoon cartoon character Baby Huey is back and this time in his first and only live action home videocassette. And it's a musical...well the second half is. A Las Vegas sleazeball duo and Nazi middle school science teacher are trying to kidnap and exploit Baby Huey (just like in the Sesame Street movie Follow That Bird). It's up to a guy in a giant duck costume to keep breaking things obliviously in order to save Easter! It's a kooky bananas off the rails holiday special that doesn't mention anything about the actual holiday at all. Happy Easter Zombie Jesus, everybody!
WARNING: This episode of the VHS Bandits Podcast is a CHOKING HAZARD - Small Parts. Not for children under 3 years.